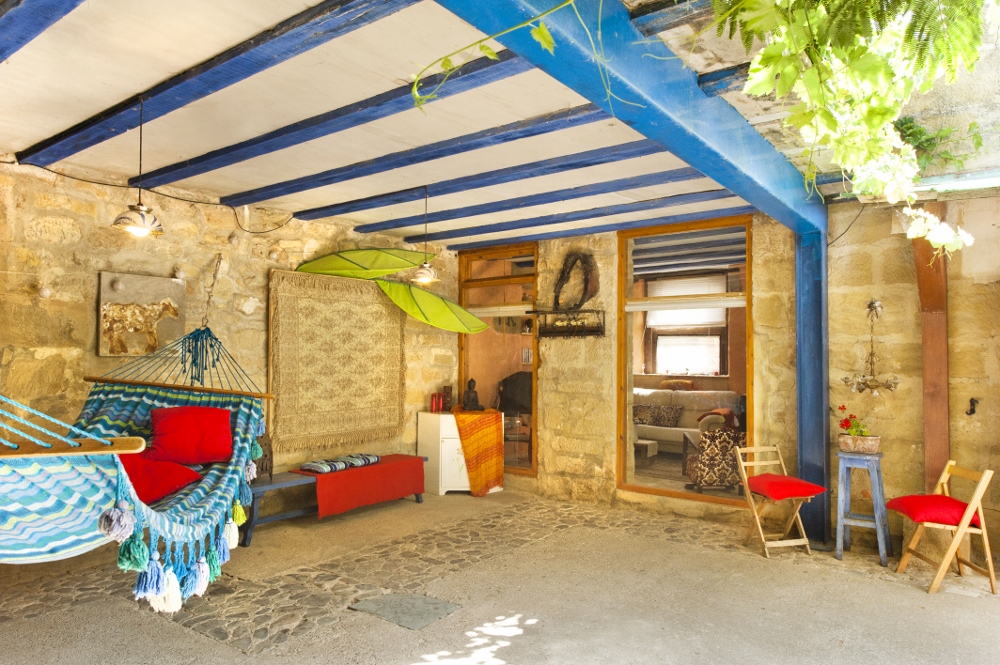 from € 60,- per night
(prices can change according to low or high season or special offers)
Telephone: +34 647 84 11 56 – Nadine
English
Wonderful house with a big and nice patio. Completely renovated with all amenities, large and fully equipped kitchen, living room with sofa & TV, 2nd floor with bedroom and bathroom. Perfect for 2 people!
Precious house for 2 people. Large, unique and welcoming courtyard, comfortable and provided with hammock and sun-lounger, table, chairs and grill. Stunning in spring with its blooming trees and plants. Kitchen, equipped with practical and modern utensils. Room with two comfortable sofas and TV. Equipped cottage with fireplace that creates a cozy atmosphere.
In our beautiful village surrounded by vineyards and nature, we have a bar, restaurant and bakery service every day. The major supermarkets are just 7 minutes away. It is well connected by road to all the nearby attractions, 5 minutes from the highway and 10 minutes from Haro, capital of Rioja wine (where you can visit numerous wineries). Approximately 35 minutes from Logroño and Vitoria and Bilbao 1.15 hours. In winter you can even go skiing in Ezcaray (1 hour).
Children's toys, etc. provided (please contact us for availability)
We live nearby, so we are usually available to help you with all you may need immediately.
Sajazarra is peaceful, safe and familiar place. It is known for its aesthetic, care, the castle and invites to take long walks around, allowing us to enjoy and deeply connect to nature.

Daily bus service, but more advisable is to have own vehicle.

Daily pastries at 9:30 to 9:45. Just 1 minute from home. Fresh bread and eggs.