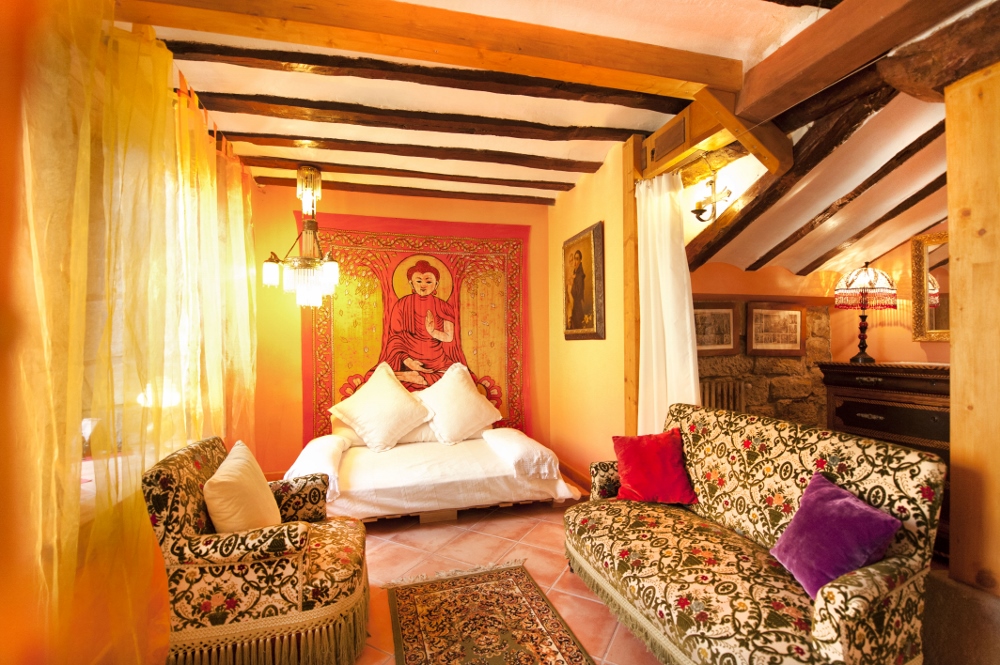 from € 65,- per night
Telephone: +34 647 84 11 56 – Nadine
English – Deutsch unten – Español abajo
The small historically significant town of Sajazarra was in the 11th Century already mentioned. Many people have come throughout the last centuries to see the small town because of its architectural appeal, which lies at the joining of the rivers of the Aguanal and Ea, surrounded by vineyards in the northwest of the Rioja Alta.
The Castle lies on a hill and determines the townscape. When restoring, an old wine press was discovered in the cellars, which brought the owner's family on the idea of ​​making this a traditional place of wine. With the acquisition of farmland at the foot of the mountains Obarenes the foundation for the Bodegas Castillo de Sajazarra was laid in 1973 and the first wine was produced. Tempranillo, Graciano and Garnacha are grown now, and the wine has grown in excellent quality.
Sajazarra is the starting point for visiting many excellent bodegas in a wine -growing region , which has contributed to the world fame of Rioja for centuries. In winter, there is the opportunity to combine wine enjoyment with winter sports: In a three-quarter hour you can drive to the ski resort of Ezcaray .
Two families have the story of Sajazarra marked : The Ruiz de Loizaga and the Loma Osorio. Of the latter family offers a descendant, the artist Elvira Isasi Loma Osorio, a large ground floor apartment in her mansion.